Posted by Tori Valigura on Oct 28th 2019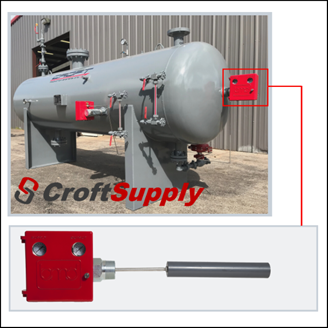 What is a liquid level controller?
Liquid Level Controllers are devices used in upstream and midstream applications to monitor the level of liquid and ensure that the liquid is maintained at the set level. Liquid level controllers are utilized on most processing equipment from separators, free water knockouts, coalescing filters, reboilers, contact towers, heater treaters, well test systems, compressor scrubbers,and many others. The level controller's purpose varies with each application, but it is always within maintaining the desired level.
How does a liquid level controller work?
Level Controllers operate using a displacer, also known as a float, in the process fluid. As the fluid level passes the high-level set point, a signal, either electric or pneumatic, is sent to a control system or an automated control valve, also known as a dump valve. This signals the dump valve to open, and as the level decreases to the low-level setpoint, the pilot stops sending supplygas to the dump valve. The specific operation of a level controller depends on the type of level controller, which is can be found in further detail below.
Selecting the Right Level Controller
For a liquid level controller, there are many options that can confuse even experienced operators. To select the proper level controller for your application, you will want to ask yourself the questions followed:
What mount configuration would work best for my unit?
What float size, hang down or straight configuration, and float material will be most efficient?
Do I need to meet NACE specifications?
Would a snap pilot or throttle pilot be best for my application?
Do I need a weather-sealed box?
Do I need a pilot that does not bleed out supply gas?
Do I need a reverse acting level controller?
What connection size and pressure rating do I want on this level controller?
To help assist in answering these questions, let's look further into the options available for level controllers:
Types of Level Controllers:
Level Controllers come in pneumatic and electric level configurations.
Pneumatic Level Controllers- Pneumatic Level Controllers are ideal for use in both two-phase separators and three phases separators as well as horizontal separators and vertical separators.Pneumatic level controllers are also used on free water knockouts and glycol dehydration systems, also known as TEGs.Pneumatic level controllers operate with supply gas or compressed air regulated within a range from 30-60 psi, utilizing a displacer connected to the controller to monitor the liquid level. The displacer sits in the process fluid and when the level increases and the displacer reaches a pre-determined high setpoint, the level controller sends a pneumatic signal to open the dump valve or control valve. Once the liquid level decreases enough that the displacer reaches a low set point, the level controller then releases the signal to the valve, and this allows thesupply gas to vent out of the valve through the level controller and the valve then closes.Pneumatic level controllers operate with either high-pressure pneumatic control valves or low-pressure pneumatic control valves.
Electric Level Controllers- Electric Level Controllers are a good option for large spans, high temperatures, corrosive conditions, small tank diameters and small access openings. The advantage of electric level controllers is that the float ball does not need to be weighted as in other types of controllers.These level controllers detect the interface of two liquid by using a displacer in the process fluid that monitors the liquid level and sends an electric signal to tell the valve to open once this liquid has reached the high-level setpoint. When the displacer senses the low-level setpoint, the electric signal stops thus allowing the dump valve to close.
Side Mounts vs. Back Mounts
Level controllers are available in several mount configurations. When deciding which mount is best for your equipment, it is important to keep the accessibility for the operators in mind. Also, keep in mind if you have limited space to open the level controller door, other options are available.
Back Mounts-Back-mounted level controllers allow the door of the controller to face the operator. Most of the time the sight glass is placed too close to the level controller making it difficult to open the door to make final adjustments. Having the door face the operator eliminates the door hitting the sight glass and components around the device.
Side Mounts-Most side mounted level controllers can be reconfigured in the field to left-handed or right-handed for convenience of the operator.
Displacer Options
When selecting a displacer size, design, and material for your level controllers, it is important to keep in mind the conditions of your application and design of your equipment. Some of the conditions to consider are:
Consider your Temperature- With high temperatures, you will want to consider using a stainless-steel displacer. In medium temperatures consider acrylic displacer.
Corrosive Liquids- When corrosive liquids are present, Stainless, acrylic and PVC material are a good option. The cost and temperature of liquids also weigh into selection.
Large Span- If you have a large span, use a longer displacer or a split displacer.
Small Tank Diameters- If you have a small tank diameter, a split displacer may be necessary. a split displacer is two small floats with a swivel link connecting them. This allows the user to insert the displacer into a small ID vessel. Without the split, the float would not be able to fit due to small vessel Id or reach the desired liquid level.
Small Access Openings- When your vessel has a small access opening, select a displacer smaller in diameter.
NACE Specifications
The term NACE stands for "National Association of Corrosion Engineers" and is used to refer to a federal standard of material requirements for corrosive prevention when H2S is present. Qualified NACE materials include carbon and low-alloy steels, corrosion-resistant alloy steels and other alloy materials that against in the H2S contained environments. If you have sour gas coming through your separator, it is important that your level controllers and other components meet NACE standards.
Snap Pilots vs. Throttle Pilots
Snap Pilot- Snap pilots, also known as quick opening, are used to control interface when there is a large span and space between water and oil outlets. Snap pilots are a good option for slugging wells, and they can prevent damage when erosive materials are present in the gas. They also allow for the most accurate readings on turbine meters.
Throttle Pilot- Throttle pilots maintain a more consistent level and a smaller span than snap pilots, allowing a larger fluid section to dump in a specific period. Throttle pilots also shorten valve travel, increasing the life of a valve.
Some Level Controllers have reversible field action, meaning the pilot can switch back and forth from snap to throttle mode, eliminating the need to replace the pilot if the opposite mode becomes necessary.
Calibrating Your Level Controller
Calibrating your level controller involves trial and error adjustments. The first adjustment to make is your spring, which determines the set point for your displacer. You generally want the setpoint close to the middle of your displacer. This allows room for error and change in process conditions. The spring adjustment allows you to control the dumping point of your liquid level. By loosening the spring, you are making the displacer, or the float, heavier and therefore raising the setpoint. Determine at what level it trips and adjust your spring accordingly. The second adjustment is your sensitivity, which changes which determines your dump cycle. The higher the sensitivity is set, the larger your dump cycle will be. As you alter the sensitivity, the setpoint will also change, and you will have to readjust the spring accordingly.
---

Want to look at all parts Croftsupply.com has to offer? Click here.
---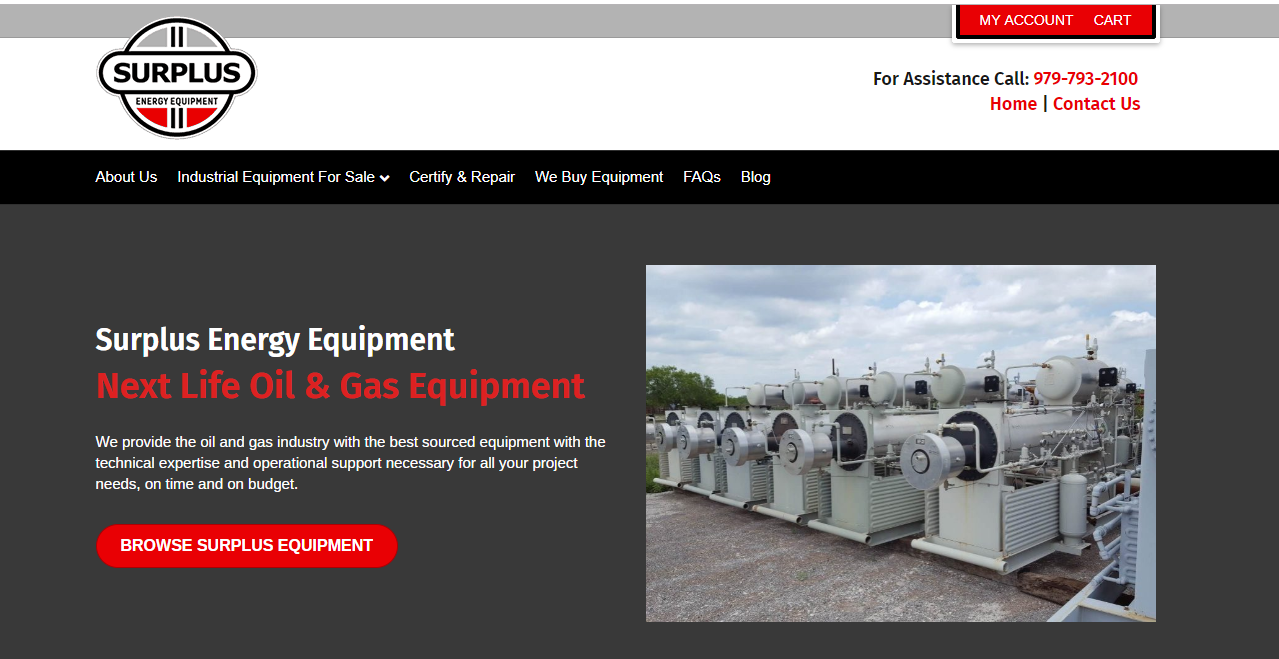 Want to purchase used or surplus equipment? Click here for SurplusEnergyEquipment.com
---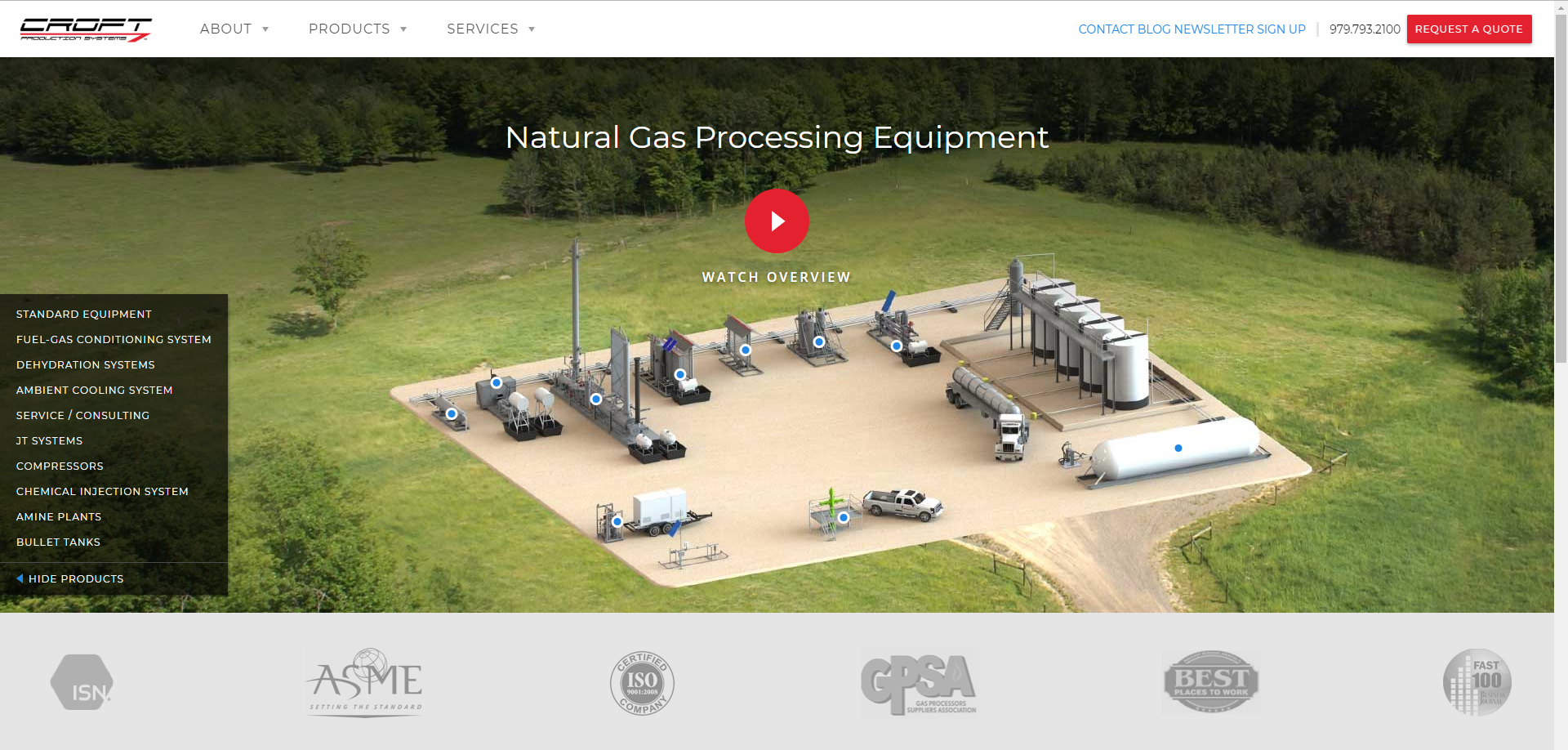 Want to lease or purchase new or re-certified separators? Click here for Croft Production Systems.